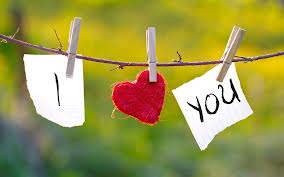 Not long ago I learned of the importance of telling your teenage daughter that you love her, every single day.  (I wish I had known this sooner.)
Telling your child you love her daily and demonstrating that affection with a hug, a kiss or a pat on the back is something that might have come easy when she was smaller, but now that she's a teenager with a bad temper or a streak of rebellion and some distance has grown between you it might be harder for you to do.
Or, you might have grown up in a family where saying "I love you," was not something that was done very often. Growing up in my family, for example, it seemed those words were reserved for special occasions such as graduations, buy anti acidity capsule online europe, days when you received all "A"s on your report card, or days when you demonstrated something particularly noteworthy. Most of the time, affection was "understood." It was demonstrated by doing helpful things for the other, or by the purchase of little gifts–rather than being verbally expressed.
Or, you might have grown up in a family or in a culture where saying "I love you" was something that was never done. You don't even remember when your parents told you that they loved you, and you weren't hugged or kissed as a child. Open displays of affection just weren't part of the culture.
Regardless of your past experience with the words, "I love you," it is important to understand that your teenage daughter needs to hear these words from you every single day, and that these three simple words are the best foundation for any positive growth or change you wish to see in her. Communicating "I love you" on a daily basis is the single most important aspect of successful parenting. It can and does work wonders.
There are a couple of reasons for this. For one thing, teenagers, especially teenage girls, are very emotional as opposed to rational. They don't rationalize that mom or dad loves them when they wait up for them at night or when they cook their favorite meal or attend their soccer or volleyball games. Loving your children by doing these "parental" things isn't enough. They actually do need to hear the words, "I love you" from you daily.
The other reason is, children and teenagers live in the moment. They are centered in the "now." They don't often think of the future and they forget what they were told last week or even the day before. This is why they need constant reminders of your love and affection. These constant reminders will go a long way toward helping them stay out of trouble and make the right choices.
If you don't feel comfortable looking your teenage daughter in the eyes and telling her that you love her because of your culture or because of some other reason, you can take baby steps and communicate your love in other ways first. The following are several ways to express, using words, "I Love You."
End your text message to her with, "I Love You."
Write "I Love You" on a piece of note paper and put it in her lunch box.
Write "I Love You" on her chore list or on her chore board.
Put a note on her pillow, thanking her for doing her chores without being asked (or some other good thing you're thankful for) and end the note with a heart and the words, I Love You.
Write "I Love you" at the end of any reminder note you write her.
Say "I Love You" when her voice mail picks up.
Say "I Love You" when you're talking with her on the phone.
The more you communicate your love by doing these little things, the easier it will get. Over time, you'll find that expressing your affection verbally becomes routine, a routine that you actually enjoy doing. You'll also find that your open displays of affection go a long way in helping you steer your teenage daughter in the right direction.